A-RACK & UPTIME Signing Cooperation Ceremony
Views:43 Author:Site Editor Publish Time: 2019-07-15 Origin:Site
TENCENT NEWS:On July 11, 2019, Suzhou A-RACK Information Technology Co., Ltd and Uptime institute held a cooperation agreement signing ceremony at JW Marriott Hotel in Beijing. Suzhou A-RACK Information Technology Co. Ltd. (hereinafter referred to A-RACK) will become the Global Business Partner of Uptime Institute TIER Ready Program. The newly fully prefabricated modular data center developed by Suzhou A-RACK Information Technology Co., Ltd, will be designed according to the standard of Uptime Institute Tier, which can achieve fast deployment of the Tier certification data center by prefabrication for customer.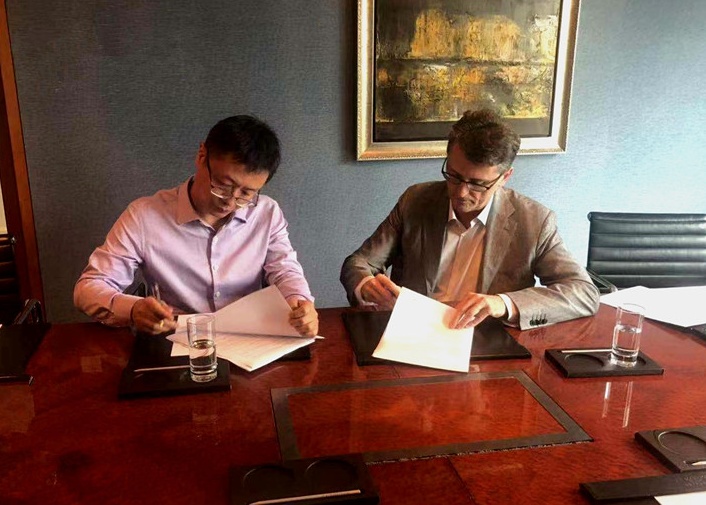 A-RACK & Uptime Institute Signing the Agreement
Established in 2012, A-RACK dedicated to developing modular data centers in 2013, and is the world's leading solution provider and builder of fully prefabricated modular data centers. The main markets are in U.S. and Europe. By becoming a global business partner of Uptime Institute TIER Ready Program, A-RACK can further perfect the products & service for American and European customers, and enhance the recognition of Made-in-China. Meanwhile, it also offers the domestic data center owners and channels high-quality choice.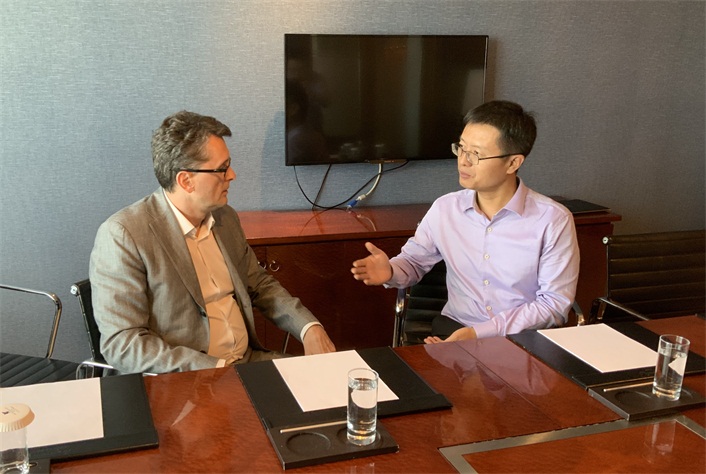 A-RACK General Manager (Right) and Uptime Institute delegator (left) performed a in-depth communication
Data center is a critical infrastructure in the information world, which bears a great responsibility for social development and stability. Tier standard of Uptime is recognized as the authoritative performance classification system of global data centers. Tier certification is one of the most basic and important performance indicators of data centers. However, Tier certification has also been deterred by many owners because of its big difficulty and high cost.
With the rapid development of China's data center industry in recent years, many hyper scale and high-level data centers have achieved Tier certification at all stages. Because of comprehensive factors, few small and medium data centers can be designed and built according to Tier standard. With the popularity of prefabricated, standardized and modularity in the data centers field, Uptime Institute has introduced TIER Ready certification for prefabricated manufacturers, which tremendously reduces the complexity and cost of Tier certification, enabling the small and medium data centers to have the same opportunity to acquire the performance capabilities as the large data centers. Many international first-class manufacturers, including Huawei, Vertiv and Schneider, have acquired TIER Ready certification.
A-RACK has been taking dedicated to the innovation, technology-leading, reliable quality as the company's lifeline, taking cost control as premise, actively joining in TIER Ready certification field. Based on the classification of the power distribution, A-RACK will design and build their full series modular data centers according to TIER Ready certification standard, and truly achieve data centers product-oriented and standardized. In phase I, 5 models of EDGEASY Pro series would be conducted TIER Ready certification. The single module covers from 50kW to 1000kW, and can be upgraded to medium-sized and large-sized data center of 50kW-3000 kW through a combination of a single module. These TIER Ready-certified single modules are all pre-fabricated in the factory, which can be quickly delivered to project site. Its low-risk, one-stop features will help owners obtain their own Tier certification. At the same time, EDGEASY Pro series also has compatible with direct natural fresh air cooling and indirect natural air cooling, which not only has high Tier reliability, but also has low PUE efficiency.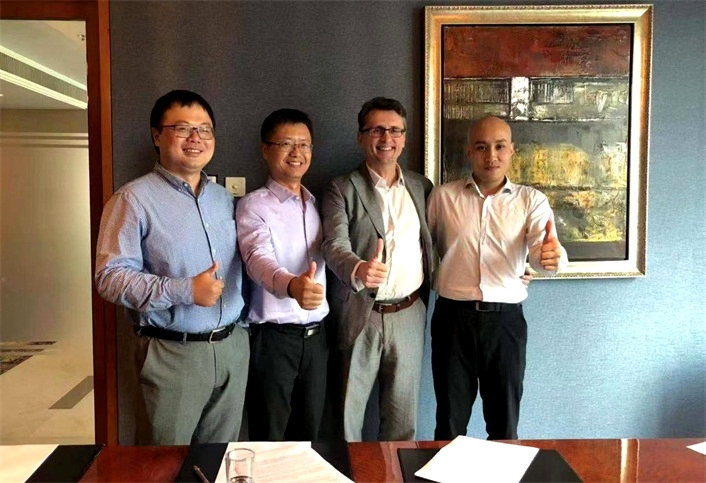 After becoming a global business partner of Uptime Institute TIER Ready Program, A-RACK will deliver Tier-level, high-efficient data centers directly to owners worldwide and also will provide a new choice of best performance and energy efficiency data center for channels.
After the rapid growth of data center industry in the past decade, the industry has gradually returned to the value competition mode and takes reliability as the core. With the perspective of international operation and confidence in the Chinese market, A-RACK popularizes the landing of Tier standard in China through the participation in the Uptime Institute TIER Ready Program, and will be contributed to the improvement capability of the small-sized and medium-sized data centers in China.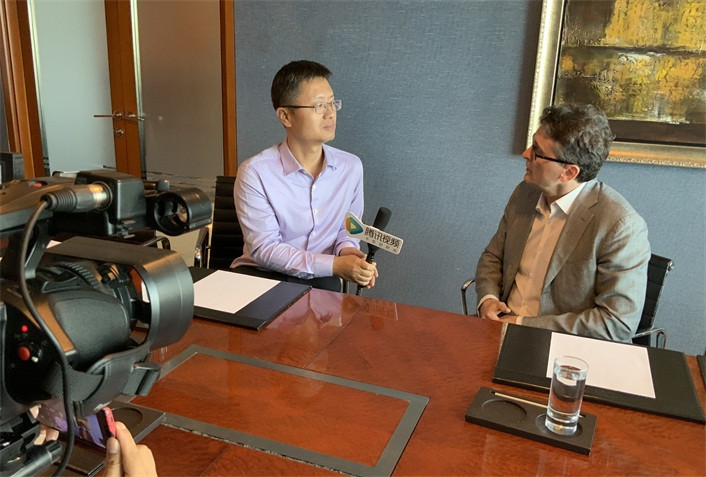 A-RACK General Manager (Right) and Uptime Institute delegator (left) in the Media interview